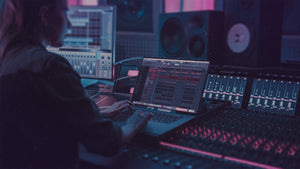 A Home For
Harder Style Producers
the leading provider of exclusive harder style sounds
Changing The Game
Being Hardstyle producers ourselves, we know about the scarcity of samples & sounds available for Harder-Style genres. We are all about changing the game & building a community for Hardstyle Producers.
HQ Content
We strive to release a ton of Hardstyle content. Focussing on Freebies, Tutorials & awesome sample packs. We are the place to be for any Harder-Style producer.
A Community
We care about our customers & we frequently ask for your feedback, so we can apply it and creat content that suits your needs.
Supported By The Great
Our products are supported by the biggest names in the scene. We are here to change the Hardstyle world, and we would love to have you on our journey.
"Especially for hardstyle there are not that many great packs out there, so it's great to see that these guys raise the level with these packs loaded with lot's of instant inspiration. Keep up the good work."
"I was actually suprised by the quality of the packs by this (for me) new company. The packs are really nice to play around with but also good to use straight away!"
"Recently discovered these guys, and I'm impressed by the quality and amount of all these packs. Perfect for new inspiration and writing tracks. Great work guys!"
"These packs definitely inspired me a lot! Full supported and great quality to work with. Keep it up!"
"A wide variation of high quality sounds in samples and also presets. On Point Samples will definitely upgrade the creativity and productivity of many producers!"
★★★★★

"Great sample pack with high quality samples! Used some of them in my last release."
"Back when I started out there wasn't any packs for hardstyle, and I thought there still wasn't any. I was surprised by On Point as these are some high quality sounds perfectly suited for producers at any level."
"100% top notch samples and presets for aspiring and established hardstyle producers. Great as a foundation to create your own signature sounds! Definitely recommend it!"
"Very good job... High quality and up to date with today's sound! On Point 🔥😎"
★★★★★

"High quality samples and presets for every producer within the hardstyle scene. Using all the different kick layers and tweak them to create your own kicks. Massive screeches and fat lead sounds!! Very good job, well done!"
★★★★★

"Since we're exploring different boundaries of musical styles, we are big fans of good-quality sample packs. With the 'On Point Samples,' we finally found the hardstyle packs we're looking for! Keep it up!"
★★★★★

"As a creator of many sounds I always enjoy discover new libraries and these are really catchy and inspiring, I'll definitely use them on my new tracks!"
★★★★★

"Me, as a producer that likes to use weird growls and sounds to make my screeches I can surely see myself using lots of those samples in the future!"